***PLEASE NOTE: MY REGULAR SKYPE ADDRESS IS NOT WORKING SO PLEASE CONTACT ME ON THIS NEW Skype ADDRESS: whetred 

Happy New Year!!! Let's get 2021 off with a BANG!
Covid 19 Lockdown Blues? Pandemic Stress? Well, as the world awaits a vaccine let me ease all that pent-up tension. I promise, you'll be happy to spend precious erotic lockdown moments with me again, and again and again…..
Hey all you horny guys out there! I'm Whet Red; a wild, sexy and eager red-head with curves in all the right places! I am here to play out all of your exciting, hot and kinky fantasies!! You won't believe my insatiable hunger for anything that might get both of us off together!! I confess, I am a sex-addict so let's not waste a precious moment.  Cum talk to me and you shall find I'm most willing to please, and that I TRULY GET OFF on nearly anything, as long as it is getting YOU off too. People ask if I fake my orgasms? Why bother faking??! I am a real woman who needs REAL orgasms.  I want this as much as you do and I crave cumming compulsively and repeatedly,  so please help me get off HARD!!! You are doing me a massive favour.  The delights ahead that you and I can share –  Just for starters: MULTIPLE ORGASMS, SLOPPY WET/GAG/CHOKE BLOW JOBS, SQUIRTING, DOUBLE PENETRATION, TRIPLE PENETRATION, ROLE PLAY, FEET/ASS/COCK WORSHIP, TABOOS, ALL KINDS OF FETISH OR KINK SHOWS, just ask!! I am here to please or punish you, which ever the case may be!
I have a MASSIVE collection of SEXY LINGERIE, COSTUMES and HOT OUTFITS, and WIGS, along with well over 200 PAIRS OF HEELS & BOOTS, and then there are my SEX TOYS!!! Name it, I most likely have it, and if I don't, check back, I will more than likely have it next month…lol All this and more on my laptop and/or desktop, with HIGH SPEED broadband internet and HIGH DEFINITION web cams! Cum blow your load with me, or should I say, on or in me?!!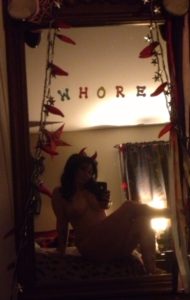 SKYPE me…..cum on….we both know it's what we really need, nothing else matters!! And the cherry on top? I have THE ABILITY TO SEND YOU TWO DIFFERENT CAM FEEDS FOR ME TO SHOW OFF FROM TWO DIFFERENT ANGLES: DOUBLE THE REASON TO CALL ME….Oh yea baby!! It's like two for one, twins!
Write me on Skype any time as I often am working but just taking calls as per individual request…
CUSTOM VIDEOS made upon request 🙂 OR ask me about my large home library collection that I already have…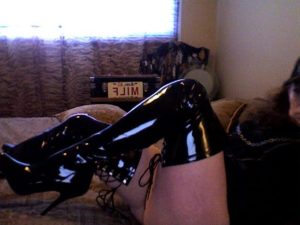 I have been doing adult web cam shows full-time for almost ten years now, and aspire to be the ULTIMATE well known, and most talked about, red-headed woman in the industry! Also, I  writing a book on my adventures, so do you think you are a memorable enough fuck? Are you horny enough to stand out from the crowd? Sexy enough to play on my mind?   Will YOU make it into my book and find yourself and your hot kinks immortalized in print too? Let's find out.
I AM the go-to girl when in need of a little sexy help achieving a most EPIC release and some UNFORGETTABLE satisfaction! XXX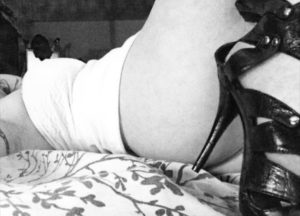 Let's Play!!! Is all the social isolation and staying in getting frustrating and making you crave sex even more or is that just me? I feel hornier and hornier lately so please….contact me soon.
X
https://whetred.com/shows-specialties/